The waldschänke difference
Introducing unfiltered Swiss-style cider, a delightful beverage crafted with passion and tradition by The Dufresne Family. These exquisite ciders embody the authentic flavors of Switzerland while capturing the essence of the artisanal craftsmanship of Colorado.
Each batch of this locally-sourced cider tells a story, starting from the family's apple orchards nestled on the Western slopes. Carefully selected, sun-kissed apples are handpicked at the peak of ripeness, ensuring only the finest quality fruits are used in the cider-making process.
What sets this cider apart is its unfiltered nature, allowing the natural flavors and aromas to shine through. With every sip, you'll experience a rich tapestry of flavors, from crisp and tangy notes to a subtle sweetness that lingers on the palate. The unfiltered aspect adds depth and character, giving the cider a rustic charm that embodies our Swiss heritage.
Crafted with love and dedication, this cider is a true labor of love for our family, who have been perfecting these recipes for generations. Using traditional cider-making techniques passed down through the years, we create a beverage that showcases our commitment to quality and deep-rooted connection to the land which provides such luscious ingredients.
Enjoy this Swiss-style cider as a refreshing companion during warm summer days or savor its unique flavors alongside a cozy winter evening. Whether you're indulging in a quiet moment alone, celebrating with loved ones, or joining us on our cozy taproom, this locally-sourced, family-made cider is the perfect choice for those seeking an authentic and memorable cider experience. Raise a glass and immerse yourself in the rich heritage of Switzerland, brightened by the experimental nature of Colorado craftsmanship one sip at a time!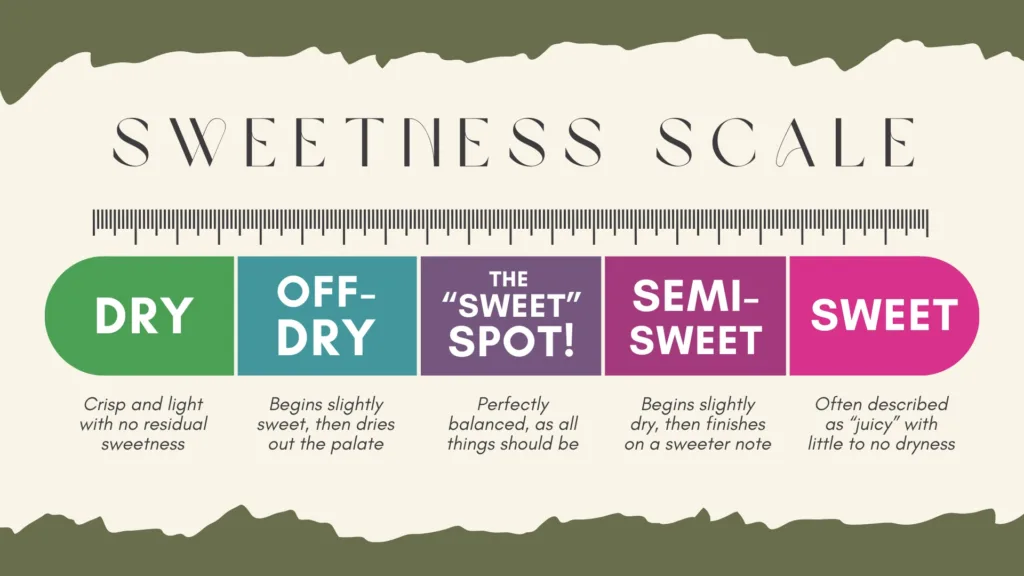 WE HAVE 15+ HAUS-MADE CIDERS ON TAP
While our flagships are usually available, quality ingredients can be tough to get a hold of; but never fear! If any of our flagships aren't available, we're always coming up with something new for you to try, so check out our full list by clicking the button below & selecting "Pickup"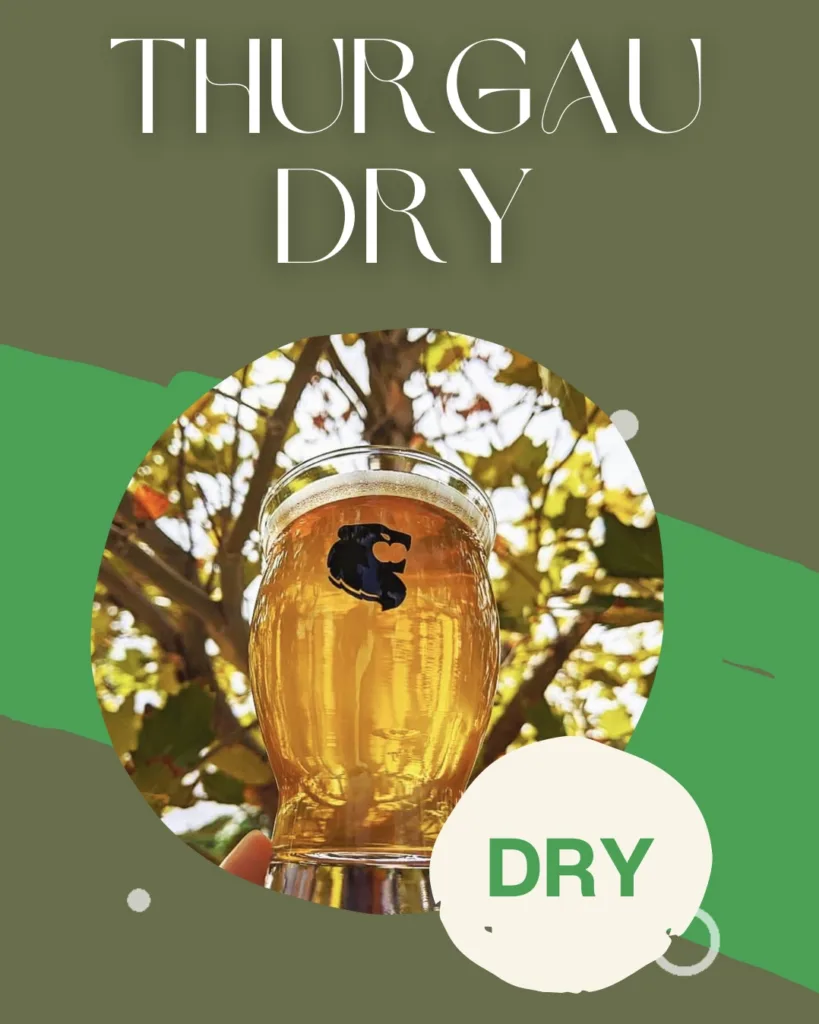 Pronounced "tur • gow", this is a dried out and slightly tart version of our Base Kämp! A flood of real apple taste followed by a tangy and dry finish. Named after the Canton (or province) of Switzerland where the original Waldschänke still resides to this day!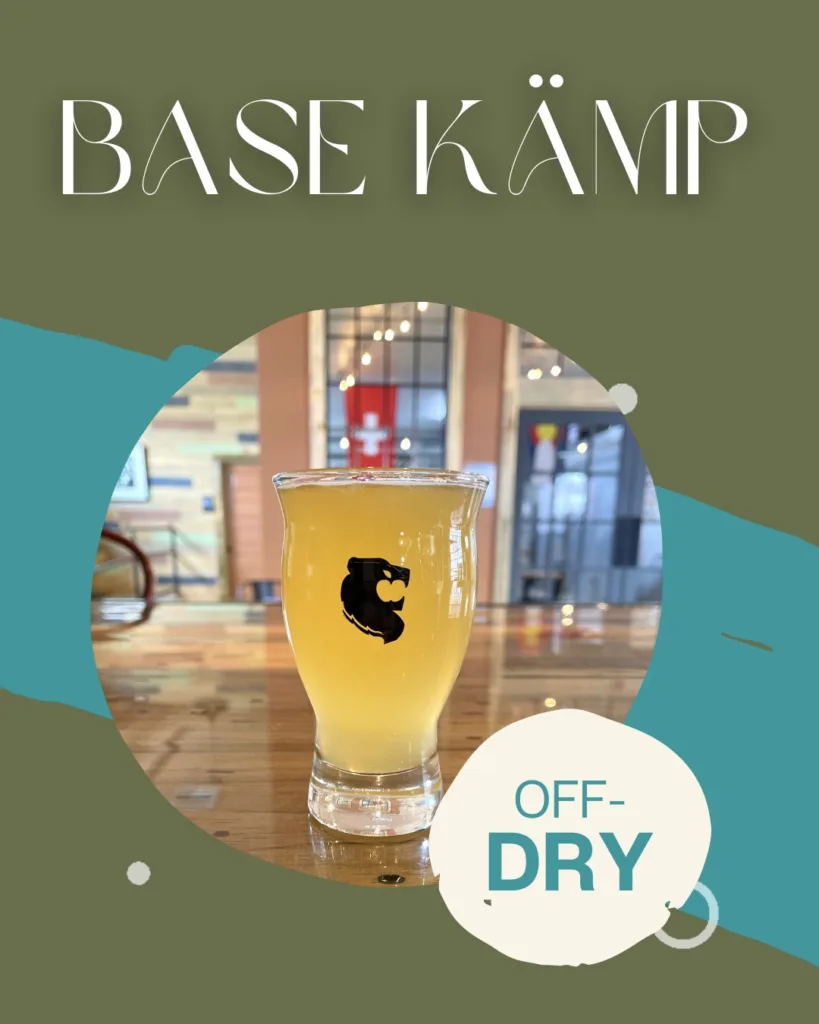 Grandpa George's original Swiss recipe! Fresh and unfiltered, our flagship Swiss-inspired cider is satisfying and sessionable. This hazy, tavern-style cider has a light and juicy body with fresh-pressed orchard apple aromatics and a crisp finish.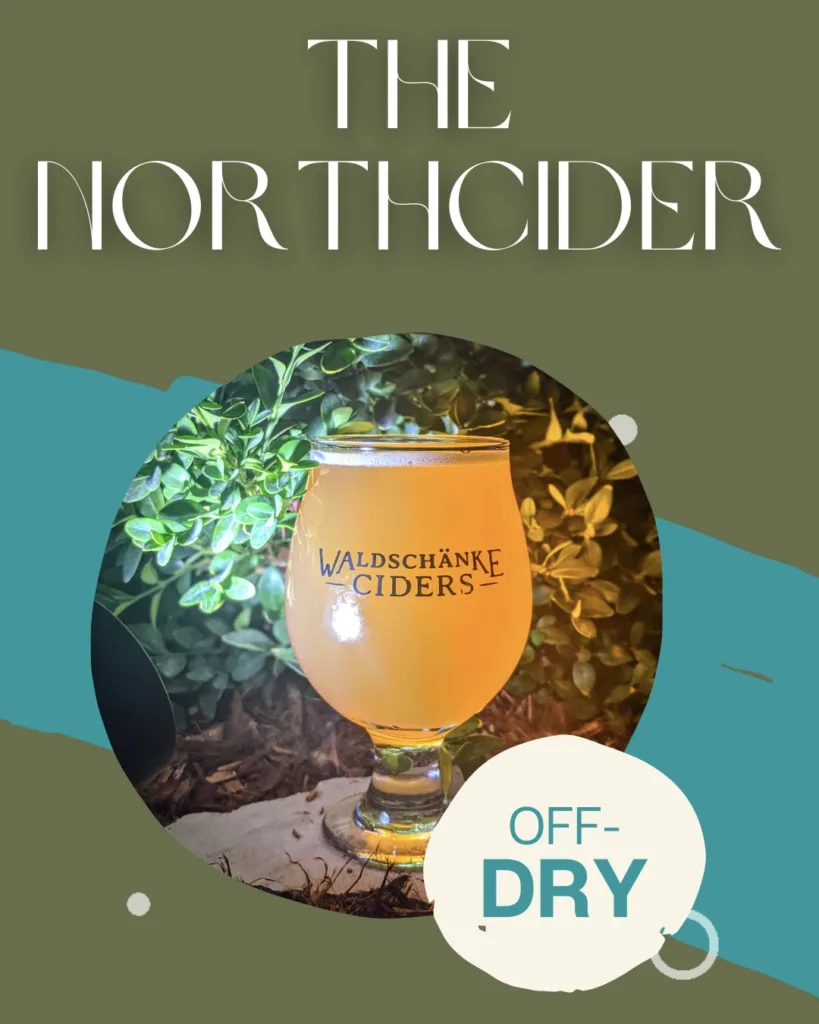 A punch of juicy, tart apple and the slightly bitter and pleasant bite of hops meld together to create an aromatic and incredibly refreshing cider. Full-bodied and well-balanced, this cider is sure to please a fruited IPA- or sour beer-lover!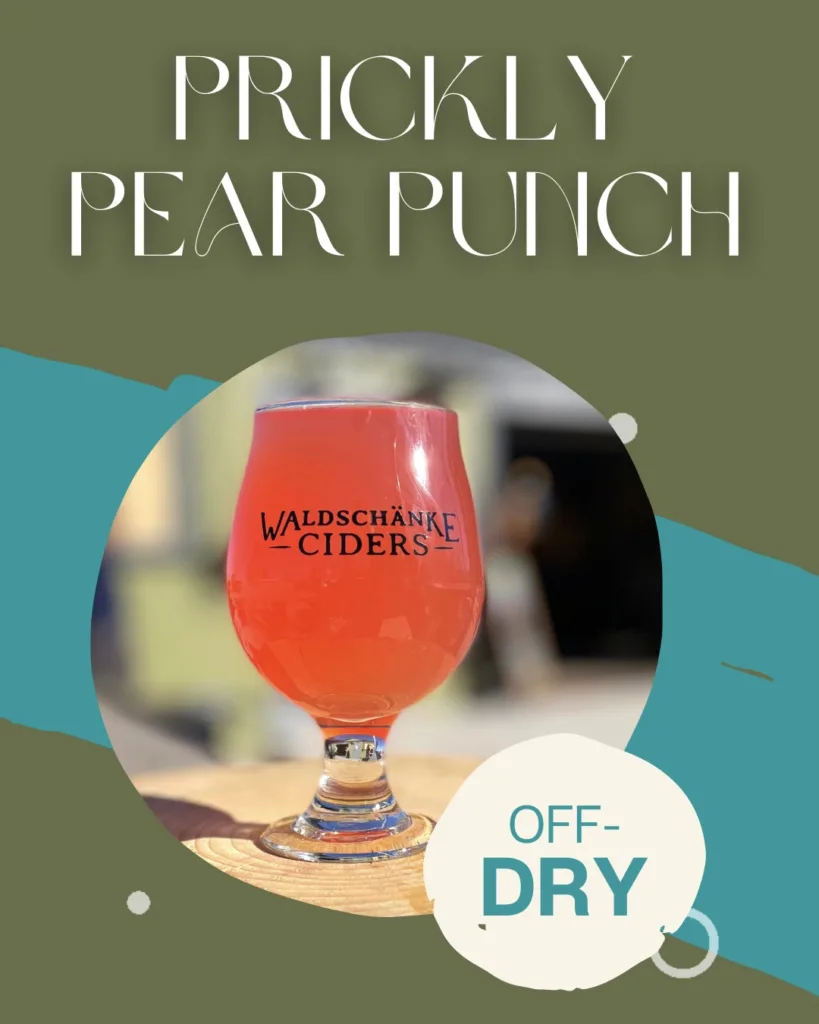 Fluorescent pink and earthy prickly pear cactus gives way to a deliciously drinkable, full-bodied cider that not only goes down easy but is a treat for the eyes as well!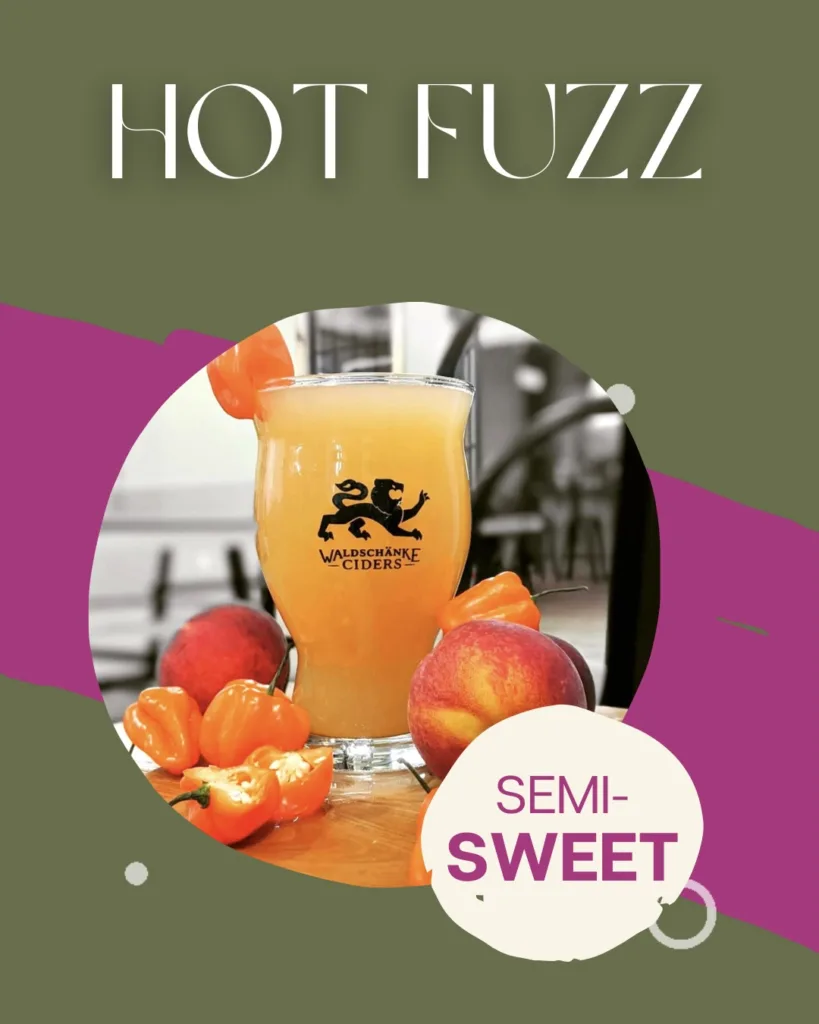 Peachy juiciness melds with the warming heat of fresh habanero peppers to create this unfiltered and insanely session-able peppered cider. Be warned! The nose of this cider can be intense (i.e. don't sniff too closely), but the heat is subdued and lingers nicely without building.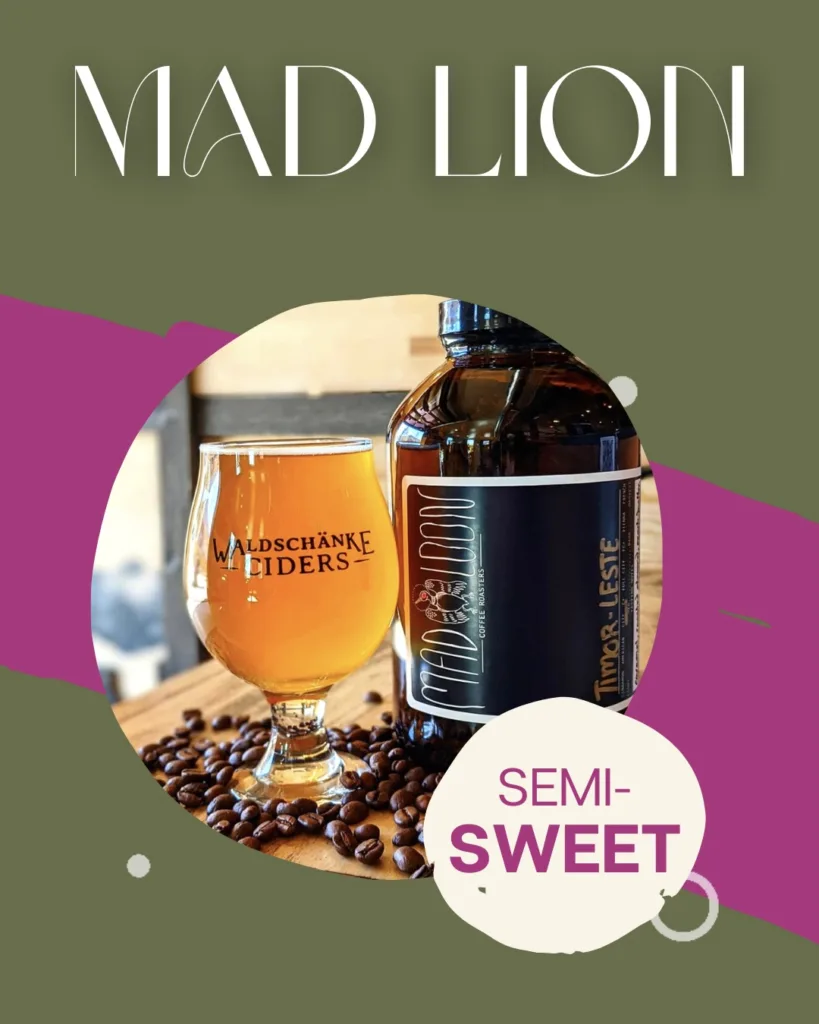 Delectable cold brew coffee crafted by Mad Loon Coffee Roasters out of Morrison, CO infused into our haus apple cider. Unique and surprisingly balanced and delicious!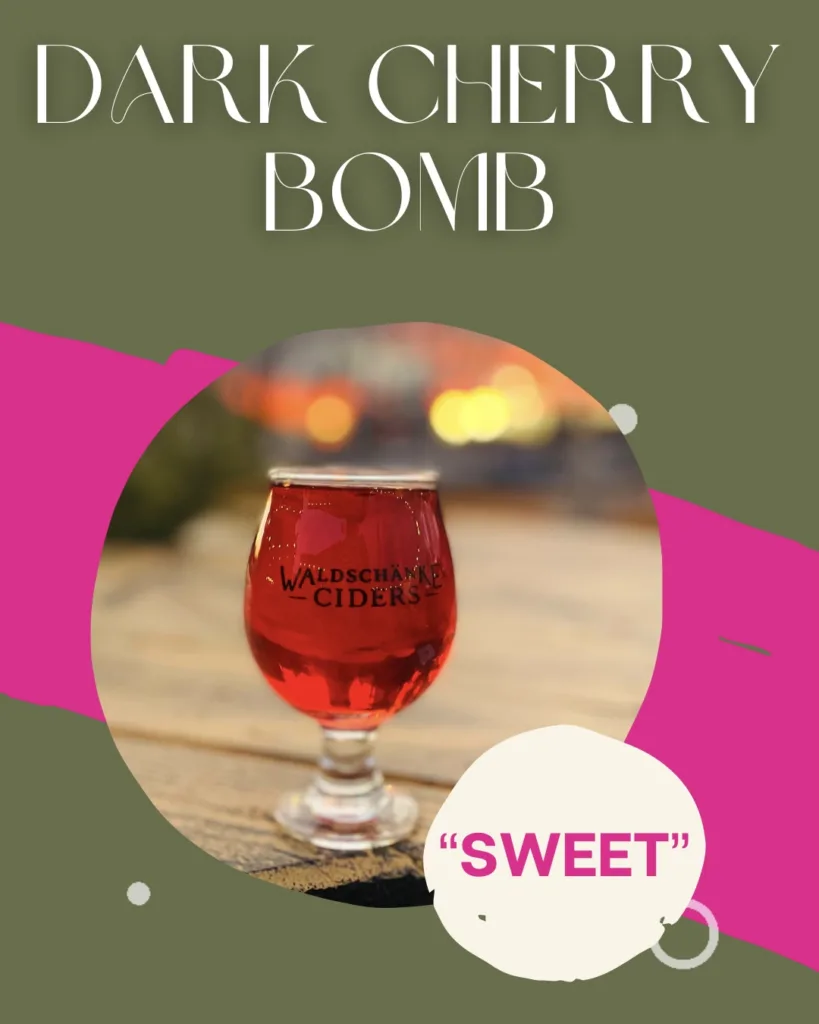 Sultry and sweet, this dark cherry vanilla cider will blow your mind! The enticing scent of vanilla greets your nose as you take a sip, your mouth floods with real cherry followed by a sweet layer of vanilla. Best served ice cold!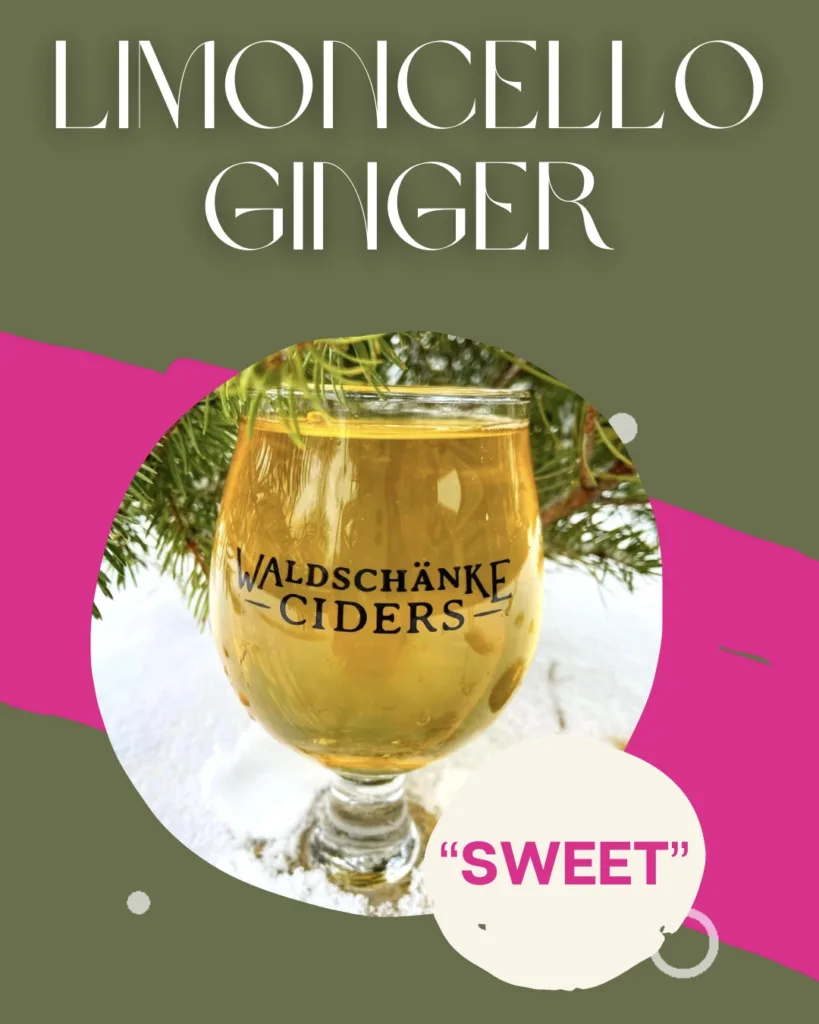 Drinks like a tart, fresh lemonade with a kick of ginger! Hazy, lazy, and aromatic, this cider transports you to the Italian Sorrentine Peninsula. Freshly-squeezed lemon juice and zest blended with fresh apples and a wonderful aroma of ginger- Bellissimo!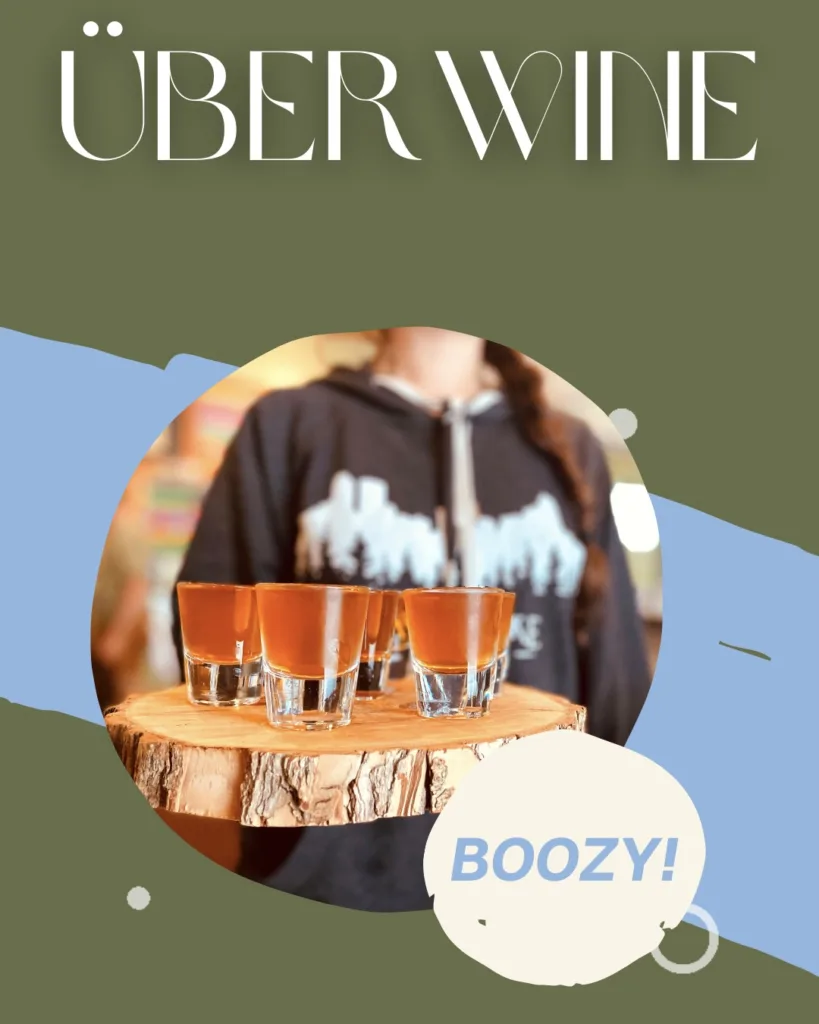 Our oak barrel-fermented apple wine! Sweet and oaky in scent, tangy and smooth on the palate with a sensational sharp, warming finish.
SERVED IN SHOTS ONLY!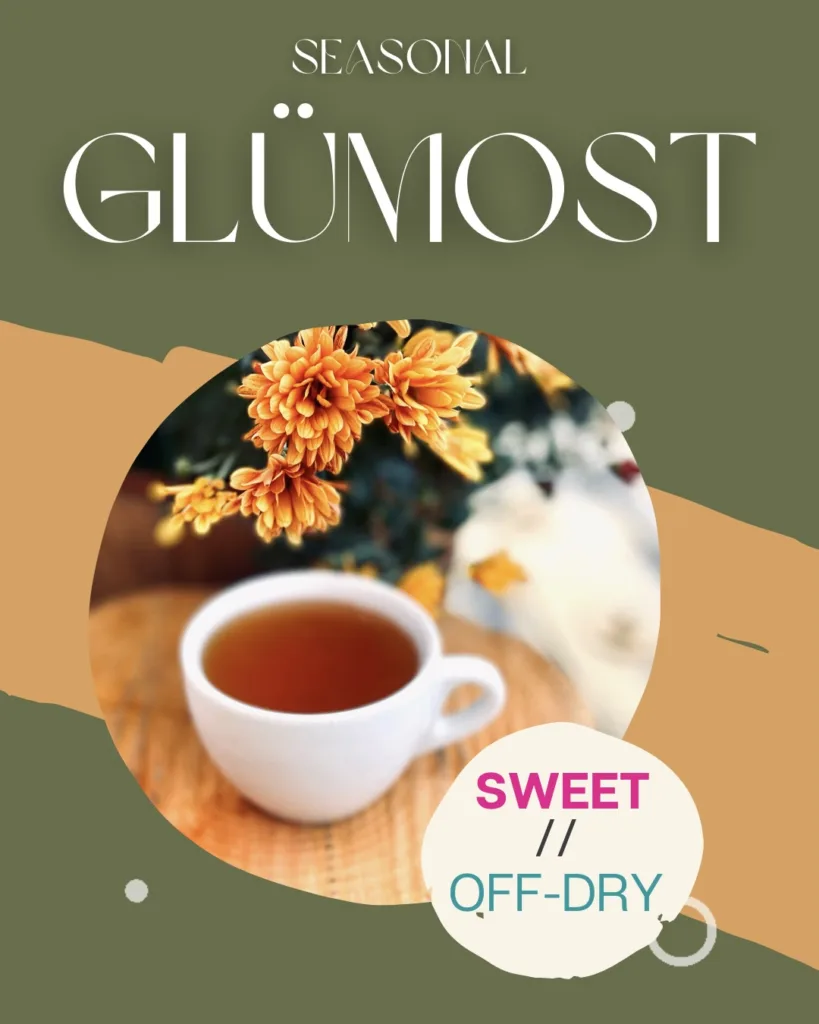 Our haus cider mulled with cozy Fall-time spices and warmed to perfection.
It's the best boozy treat for a cool Colorado day in our taproom, or snuggled up at home!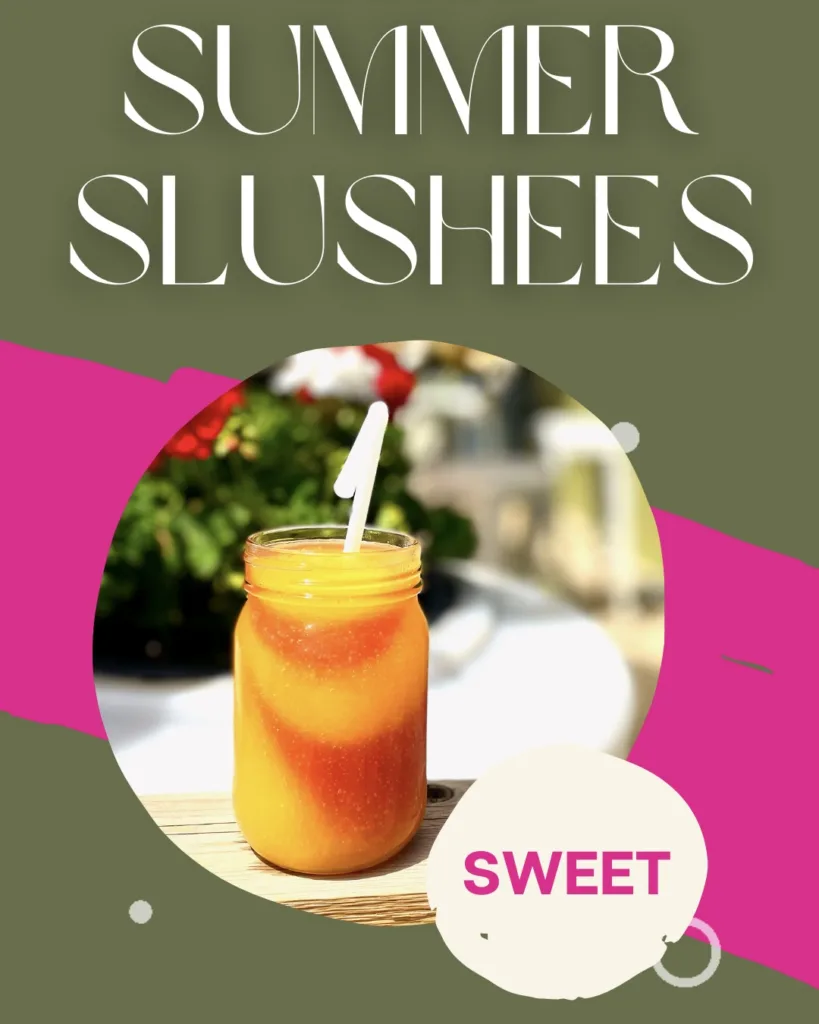 Our haus cider blended with fresh fruit purée and frozen to create this boozy, drinkable delight! Flavors vary – Swirl them together for the best of both worlds!
WE HAVE 15+ HAUS-MADE CIDERS ON TAP
While our flagships are usually available, quality ingredients can be tough to get a hold of; but never fear! If any of our flagships aren't available, we're always coming up with something new for you to try, so check out our full list by clicking the button below & selecting "Pickup"