"The food truck is super yummy […] Absolutely love this place for everything they have!"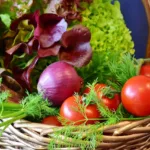 Mixed greens, sliced tomato, shredded mozzarella, vinaigrette dressing, balsamic drizzle.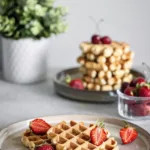 (2) mini Strawberry Belgian Waffles served with chocolate sauce for dipping or drizzling.
SUB Plant-based brat/burger:
+$1.50 
If you have any allergies, please inform our cooking staff and we will do our best to accommodate you!
Jäger Sauce: $1.50
Cider & Brie Cheese Dip: SOLD OUT
Haus Secret Sauce: $1.00
Au Jus: $1.00
Swiss or Gruyère Cheese: $1.50
Stone-Ground Spicy Mustard: $1.50
**We are pleased to offer gluten free options on both our food and beverage menu! However, we are not a 100% gluten-free establishment and cannot ensure that cross contamination will never occur. We have processes in place to minimize that happening, but there is a great deal of gluten in the air and on our work surfaces. We do brush the grill in between orders, but there is a good risk of cross contamination. If you are a Celiac and/or are highly sensitive to gluten, please advise the person taking your order and know that we will do our best but cannot guarantee your order will not touch gluten somewhere in the process.